The Best Place To Buy Or Sell Secondhand Furniture, Coolers, Glasses, Bars And Decor
Search
Showing 1 - 6 of 6 items
The diverse 'plug & play' BAGJUMP™ airbag package for sale. The unique concept BAGJUMP™ is considered the safest impact absorbing airbag in the world and is an invaluable upgrade for any park or resort but is also a popular attraction currently being used extensively worldwide for huge events and free styling. The versatility of the product is endless.
£10000 ono VAT Free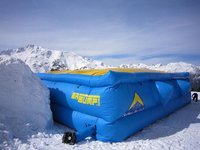 ---

Some of these items can be sold separately if required. Sold with bookings, some of these are at top major corporate events!
Please contact me with any serious interest. These are all great quality products and will earn you good money in the blink of an eye! Only for sale due to ill health and other commitments.
Opportunity to purchase a `once in a lifetime company`
POA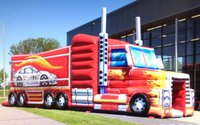 Logo Clouds have been flying high above events all over the world. These environmentally safe clouds not only make an impact at your event but also for miles around. Logo Clouds are made from foam and helium which creates an amazing impact. Through a stencil of your company logo, celebration symbol or product launch, the sky is the limit for possibilities. They can travel for miles and last up to an hour depending on the atmospheric conditions.
Artificial bubble cloud machine. Ideal for parties and exhibitions. Requires industrial helium canister.
£3500 +VAT ono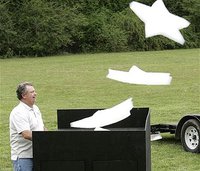 Showing 1 - 6 of 6 items