The Best Place To Buy Or Sell Secondhand Furniture, Coolers, Glasses, Bars And Decor
Search
Showing 1 - 4 of 4 items

Six specially made stillages with cooling equipment and automatic raising springs for the kegs.
Each one holds 15
Eight fully equipped bar sections with hand pumps to sit in front of the stillages.
Two additional bars for the serving of other drinks etc.
Everything needed for a complete beer festival.
£10500 +VAT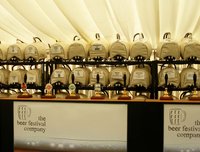 Racking systems are fitted with mechanical or springs and can hold all size casks from 9 to 22 gallons. Brand new the system cost £900. It was purchased 8 months ago and has been used for 6 months.
Click to see full listing and contact details
A complete handling and storage system for your cellar combining the use of automatic tilting stillages with a two tier racking system with 6 spring autopilot stillages.
£400 +VAT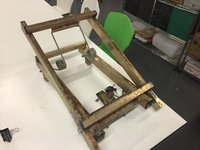 Showing 1 - 4 of 4 items